Spring Break is just about here! Right now we are trying to plan our Spring Break with some fun adventures but there will also be some down time at home. My mission is to prevent the boredom epidemic which is why I am planning now, 4 kids can be hard to entertain.
I wanted to share some of my favorite kid activity blogs with you in case you are also on the hunt for things to do!
SkipToMyLou.org actually has a craft camp up with 30 tutorials on crafts for kids from crafters around the blogosphere
http://www.skiptomylou.org/craft-camp/
My favorite is the Marshmallow Shooters from Make-it-Do.com  that I have made http://www.skiptomylou.org/2010/06/08/marshmallow-shooters-with-make-it-do/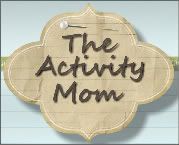 The Activity Mom always has some great ideas for kids to do and most of them are pretty easy! While searching her site I found some Angry Bird ideas. If your kids like Angry Birds as much as mine do, you should check out this linky she has with 14 Angry Bird craft/activity ideas: http://www.activity-mom.com/2012/01/angry-birds.html
I love Amy's ideas at the Idea Room, she is amazing! Here she is showcasing some Easter craft tutorials for you and your kids: http://www.theidearoom.net/category/easter
If you want to do some earth friendly crafts, check out http://greenkidcrafts.com/craftideas/
What are some of your favorite published crafts or blogs?
Please be sure to check out the direct links I have posted for these blogs, if you pin an image of the crafts I have shown, be sure to pin it directly from their site. Thank you!