So its a few days before Christmas and you haven't done your holiday baking? I have some recipe ideas that I am sharing from other fabulous bloggers that take less than 30 minutes to create and can be given as gifts!
I have a couple ideas above:
Dip Oreos (or Peppermint Joe Joes from Trader Joes) in white chocolate candy coating and sprinkle with peppermint. It hardens in about 10 minutes, perfect neighbor gift!
Give the gift of flavored hot cocoa and chocolate dipped spoons! Just dip plastic spoons in melting chocolate, sprinkle with peppermint and let harden. The spoons can then be stirred into the hot cocoa!
Below is a roundup of some of my favorite last minute treats, most take under 30 minutes from start to finish!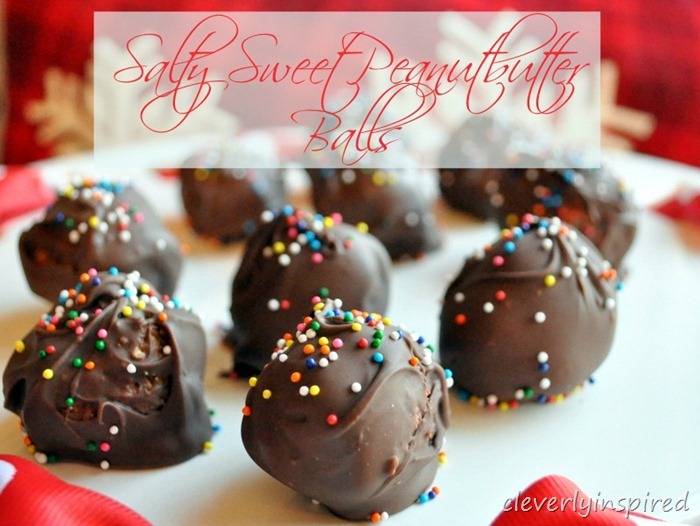 http://cleverlyinspired.com/2012/11/26/sweet-and-salty-peanutbutter-balls-sponsored-post/
Sweet and Salty Peanutbutter Balls from Cleverly Inspired looks like a truffle but has a nice salty sweet mix to it!
 http://www.ellaclaireinspired.com/2012/12/rocky-road-fudge-family-favorite.html
 Easy Rocky Road Fudge from Ella Claire Inspired takes less than 10 minutes to make and makes a great gift.
http://www.thecountrychiccottage.net/2012/12/chocolate-peanut-butter-cracker-cookies.html
I've dipped oreos in chocolate but never peanut butter crackers, another sweet and salty treat from my friend Angie at The Country Chic Cottage!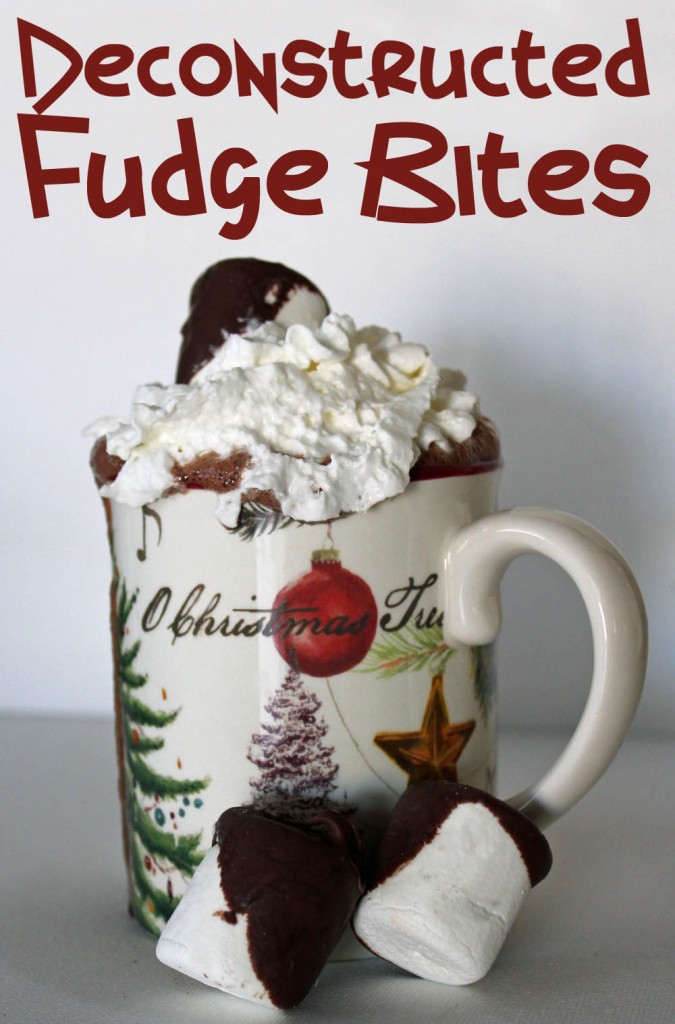 http://30minutecrafts.com/2012/11/deconstructed-fudge-bites.html
Love these fudge marshmallows, they would be a perfect addition to a hot cocoa gift!
http://www.thescrapshoppeblog.com/2011/12/shaped-peppermint-bark.html
I've made peppermint bark before but never have I shaped them, Michelle shares a great tutorial on shaped peppermint bark!
http://www.sandandsisal.com/2011/12/chinese-christmas-trees.html
How fun are these Chinese Christmas Trees? They would be fun to create with the kids on Christmas!
http://apumpkinandaprincess.com/2012/11/easy-salted-caramel-turtles.html
These easy Salted Caramel Turtles from A Pumpkin and A Princess look delicious and require only 4 ingredients!
http://www.waittilyourfathergetshome.com/2012/12/05/peppermint-bark-a-virtual-cookie-swap/
I love Peppermint Bark and I love that there are different ways you can do it including this way from Meredith!
http://thriftyninja.net/2012/12/easy-rolo-turtles-recipe/
Love this recipe for Easy Rolo Turtles. 10 minutes from start to finish, chocolate, caramel and deliciousness!
http://www.lazybudgetchef.com/2011/07/easy-ebleskiver-ebelskiver-aebleskiver.html
Lazy Budget Check shares this recipe for Easy Danish Ebelskiver, I'm not sure what this is but I want some 🙂 http://www.lazybudgetchef.com/2011/07/easy-ebleskiver-ebelskiver-aebleskiver.html