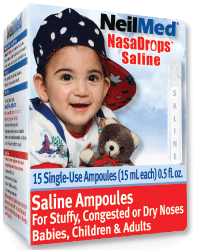 You can purchase our NeilMed® NasaDrops™ at your local CVS pharmacy and obtain a 100% refund. 100%
CASH REBATE OFFER
Info: To receive your manufacturers' cash rebate, please send this completed form and original UPC Bar Codes along with a copy of your receipt. Please allow up to 45 days to receive the rebate check. Products must be purchased between June 10, 2010 and July 15, 2010 and submitted by July 31, 2010.
Maximum of 6 items per household. This offer can not be combined with other offers.
http://www.neilmed.com/usa/mailer_cvsnasadrops.php