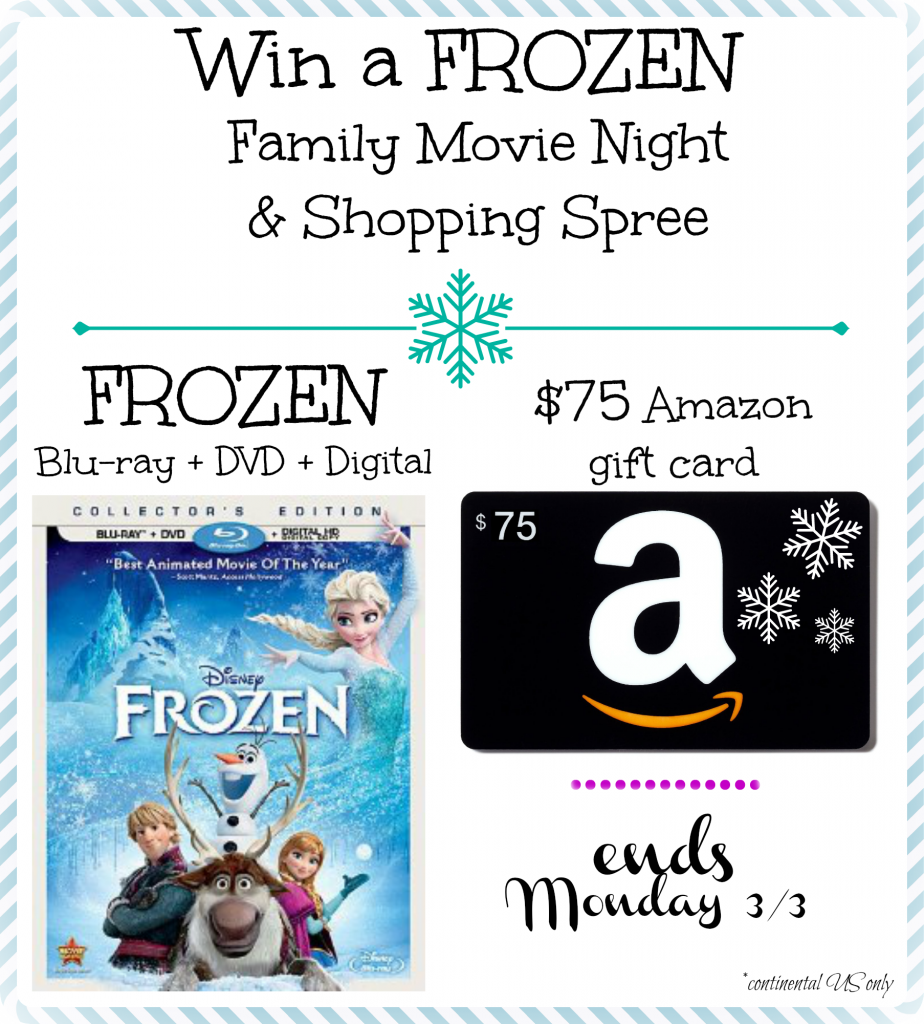 GIVEAWAY OVER! Find my review of the Frozen Movie here:
http://cleverpinkpirate.com/2013/12/01/a-clever-movie-review-disneys-frozen/
Welcome to the FROZEN Family Movie Night & Shopping Spree Giveaway!  We're joining together to give our readers the chance to own the Disney animated hit FROZEN and take their family on a virtual shopping spree.  One winner will receive a $75 Amazon gift card and a Blu-ray/DVD/Digital Copy of FROZEN the day it releases, 3/18. 

Make movie night just a little more fun with these printable Frozen Bingo game cards! There are two varieties, one with pics for those not reading just yet and one for those who can read!
Every time you see a character for the first time, circle or "X" it out! First one at 3 in a row, wins!
(Click the images below and then print them out)
Frozen Movie Bingo Game Card 1:
Frozen Movie Bingo Game Card 2:
Frozen Movie Bingo Game Card 3:
Frozen Movie Bingo Game Card 4:
Frozen Movie Bingo Game Card 5:
Frozen Movie Bingo Game Card 6: